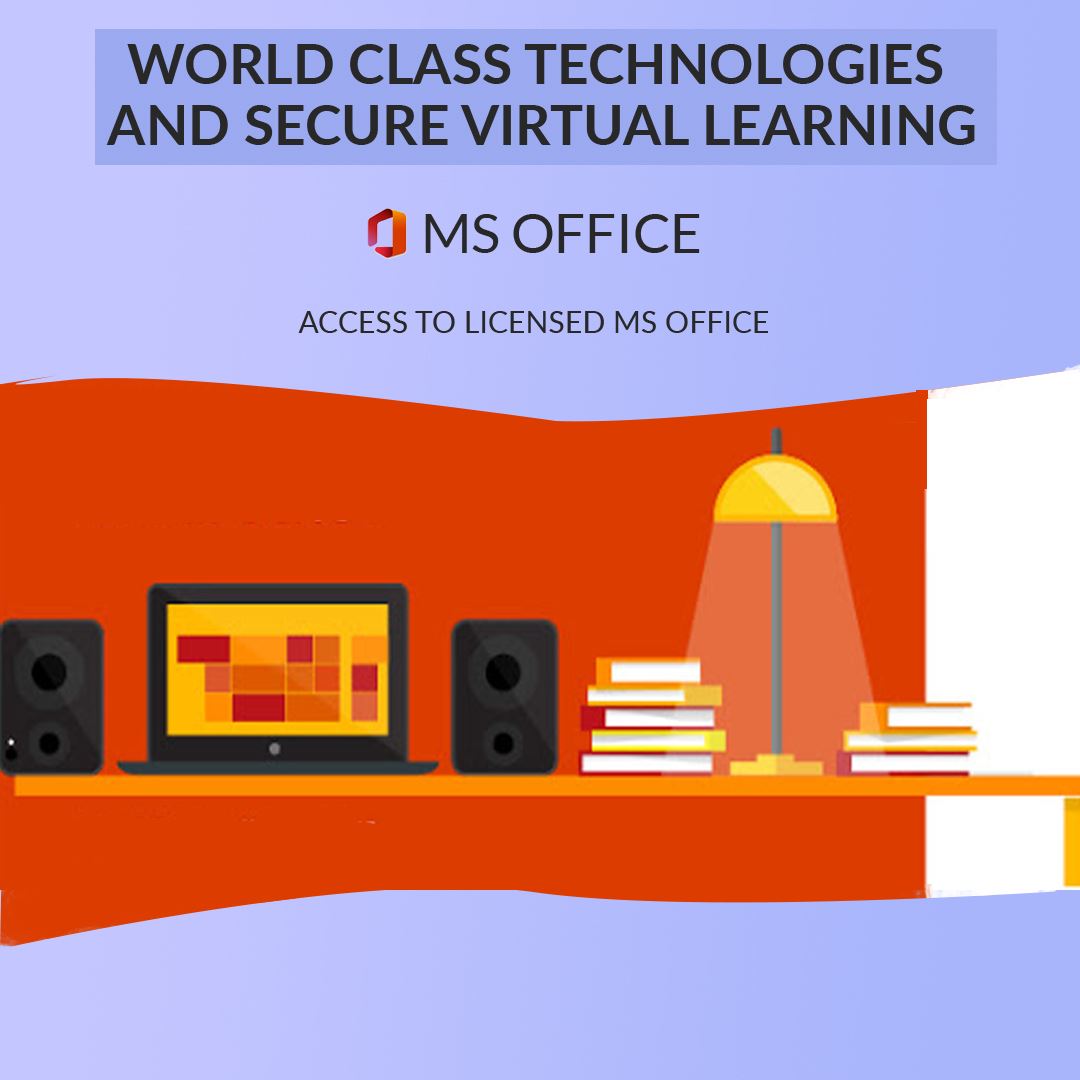 To present an expert and safe learning platform during this phase of remote learning, the school has provided complimentary access to a licensed version of MS Office to each of its students. The advantages of this facility are:
Students can access all the features of MS Office using the ID and password provided to them as well as submit their school work.
Students of Classes I & II can access the online version of MS Office, while a downloadable version of MS Office is accessible to each student from Class III onwards.
This licensed MS Office consists of many features such as MS Word, PowerPoint, and Excel.
The licensed version will help to imbibe habit among students of working in a professional environment.
MS Office 365 is given to students so they get trained on the latest software with full features so they are ready for the future.
By making students use a licensed version of MS Office, the school is also instilling ethical values. Of course using the advanced features we prepare them with digital skills that are the need of this century.