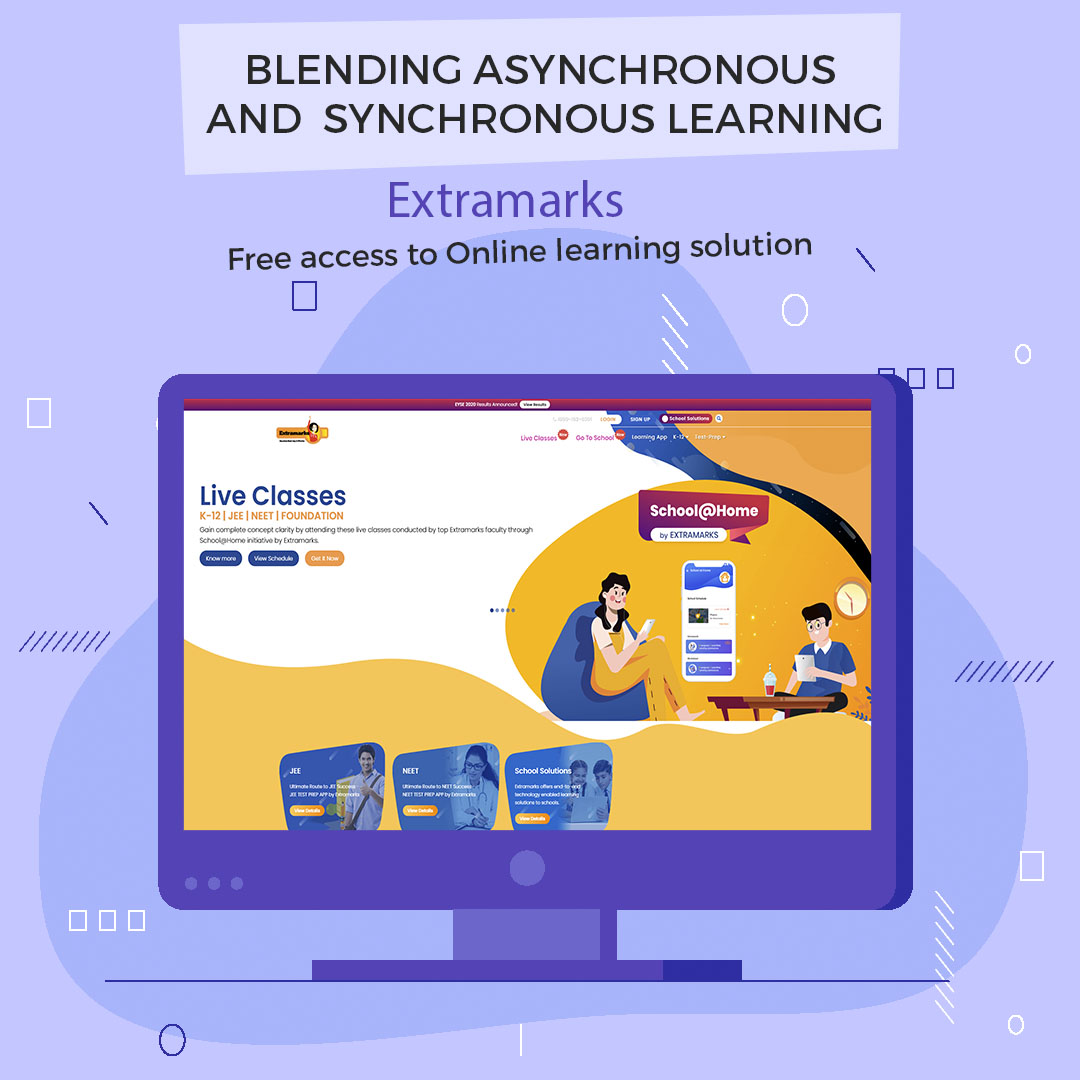 Being one of the best English medium schools in Ahmedabad, delivering unmissed education to our students stays to be our priority. We do not wish our students to suffer the loss of studies due to any technical, health, or other issues. So, to complement that, we have tried to contend the disadvantages of the synchronous learning module by blending it with an asynchronous method. We have offered all our students, that is from Grade I to XII, access to Extramarks app, at the cost of the school. Students can learn, practice and understand the topics they want to repeat or have missed due to inconveniences.
Students can access the app using the login credentials given from school, by downloading the application on their devices.
Extramarks on Smart TV
Students can also watch Extramarks Smart TV by following this process:
Go to www.Extramarks.com
Select Don't have this Code
Put User Name and password Provided by School Only
Use and Explore the content
For any queries, kindly share the details of issue with your name and contact number in an email to Extramarks.helpline@gmail.com.