The sudden global crisis has influenced the physical as well as mental health of people. Moreover, it has also shaken the economies, thus affecting a large number of families globally. The pandemic has left many people jobless and to work at reduced salaries, also got many businesses to suffer huge losses.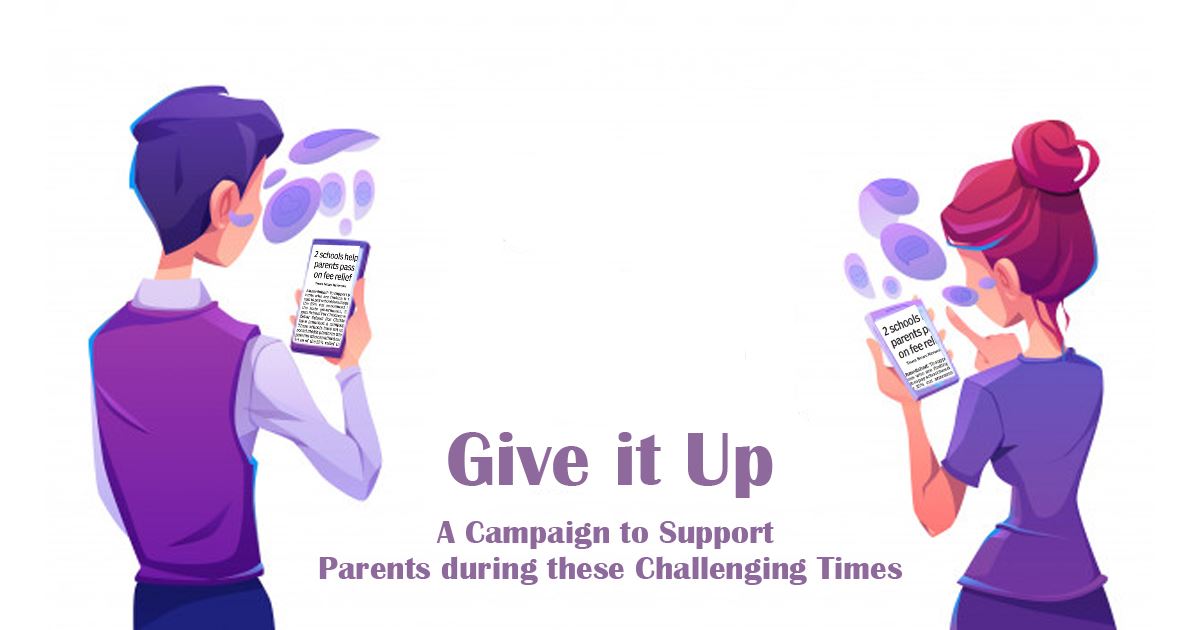 In compliance with the government resolution dated October 7, we, at Udgam School have reduced 25% fees for the academic year 2021-21 for all its students. Further, we understand that some parents may be unable to even pay reduced fees due to multiple reasons. However, at school, it will be difficult to accommodate any additional relief in fees.
We are concerned about how some of our parents might be dealing these hard times, contrary, we have guardians whose economies are unaffected, and they do not require the relief in fees. Though, as per the Government guidelines, the ease is to be given compulsorily to them as well.
To bridge the two classes as per the impact on them concerning the pandemic, we have come up with a campaign, Give it Up. Under this campaign, we have bridged the wealthy parents and the parents-in-need, to enrol themselves with the Class Teacher and pass the relief of fees to the needed.
We shall maintain complete confidentiality of the parents who approached us for help, while keeping transparency with respect to the utilization of the funds.
Let us all come together in these hard times to support each other and work for the benefit of future generations!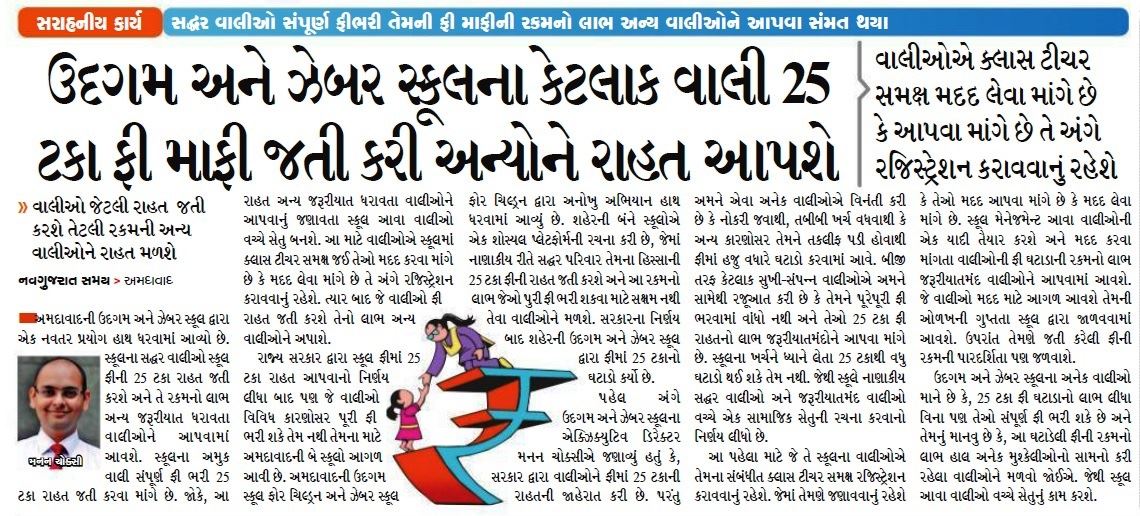 This noble initiative by the school also caught the media's attention. Let's have a look at the online reports published by various media houses in the city.