A child's learning and cognitive development is most influenced by family. According to many studies and research, lack of quality time with family and over-use of gadgets by children and adult alike, leads to grave consequences. The impact is often noticed in social settings and class rooms.  Global Web Index report states that every Indian parent spends 2 hours and 40 minutes  on an average  daily on social media, which accounts for 40 days in year. This preoccupation of family members in gadgets creates major impact in their interpersonal relationship.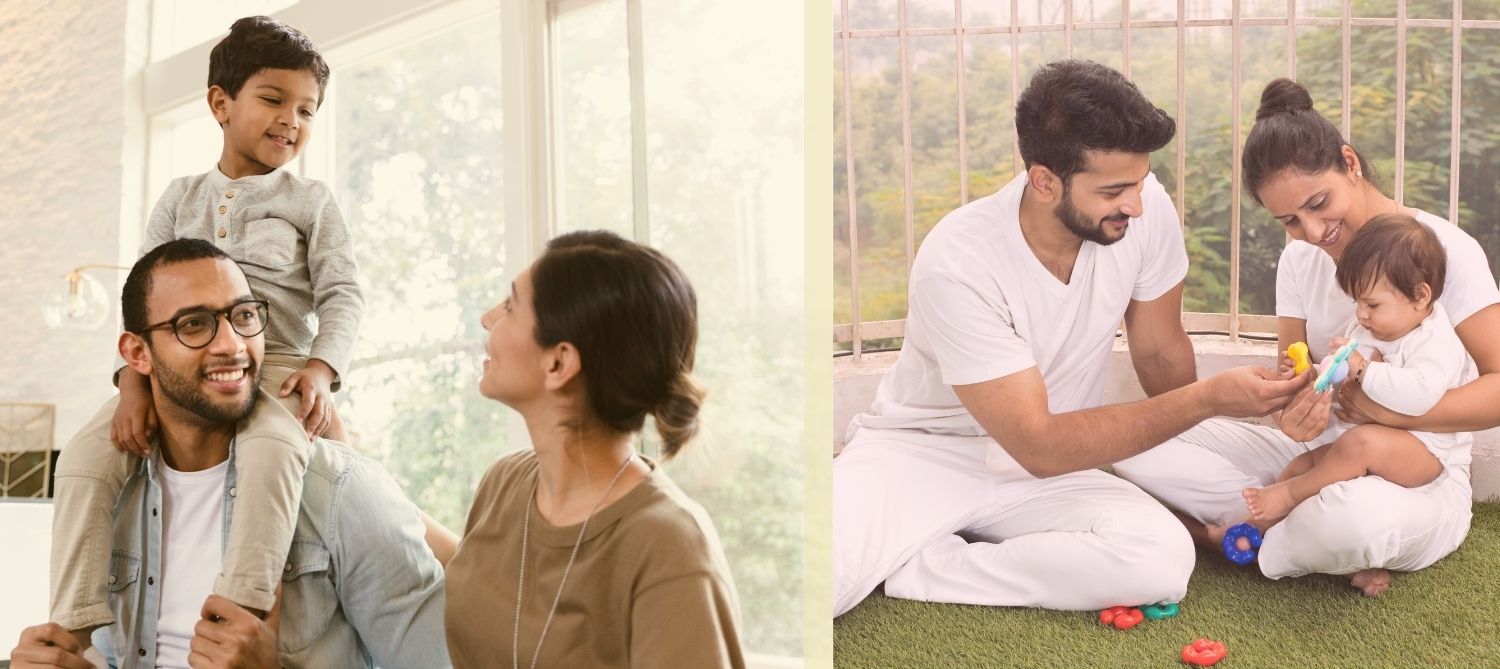 To throw light on this serious issue, we conducted an internal survey asking our teachers to suggest the best ways how our students can spend 'quality' time with parents.
With exams over, during this session break, fortify your bonding with your child, so that he/ she comes back to school with renewed energy and motive.
Below are some tips shared by our educators which can be easily implemented.
1- Play word games
Play word games, Atlas games, mental math games, spell check games with children around the dinner table. Life becomes fun and bonds are strengthened. This spills over to school too. I remember teaching numerous word games and activities in the classes which students could play with their parents at home.
– by Dr.Vijaya lakshmi
2- Growing green things together
Gardening is a wonderful hobby to bond families. Whether you live in an apartment, home with just a small veranda or a large bungalow, you can have fun growing green things together. It teaches responsibility and highlights the importance of taking care of the environment and also introduces a child to scientific concepts. – by Geeta Chaudhury
3- Tidy the house all together
You could choose to tidy the house all together, as a team: Any household chores can be made fun with kids. It will be fun and helps the children to learn about teamwork and leadership also. And it provides the family a chance to bond while doing something that needs to be done. – by Geeta Chaudhury
4- Reading together
I think the best way parents can share quality time with their children is by reading together. In the case of extremely young children, parents can read aloud any story. For grown up children, instead of the entire family engaged in using their mobiles, all of them can read an interesting novel. Later, they can discuss the book. It is a general tendency of parents to ask what the child enjoyed seeing in a movie. But when a book is read, the question asked is what the child learned from it. This tends to create an impression in the child's mind that movies are fun to watch while a book is read only for the purpose of gaining knowledge. There are very few who read for entertainment. If parents are avid readers, children will also inculcate this healthy habit and avail of all the incredible benefits of reading. – by Mahafreen Jambusarwala
5- Cooking together
Making a meal or small snacks together in the evening or on Sundays will imbibe values like teamwork/distribution of work, advance preparation, sharing and empathy. – by Shaweta Bhatia
6- Ring the bell
Remember how we ring the bell at Pizza Hut when we like the meal and the service? A family can have a traditional bell in any corner of the house (easily available in Fab India) where in any member who feels like announcing something or sharing an exciting news or just to say thank you mumma/ thank you son for all your help, rings the bell to assemble together for sharing the happy times. – by Manisha Sethi
7- Play Karaoke with child
Karaoke is fun! Now that we have many apps and instrumental music available for karaoke, why can't we make our weekends more fun? How about antakshri? New vs old? – by Manisha Sethi
8- Kabhi aage kabhi peechche!
What if we change the venue for dinner in and around the house to make it livelier? If we take a walk back to memory lane, we used to pack our meals to the parks, to the picnic spots to share it with family and friends. Can we start this once more? The place could be your terrace, balcony or even a clean park somewhere around your home!  – by Manisha Sethi
9- Be nostalgic with your child
In these holidays, become little nostalgic and make a collage with your kids of all the pleasant and happy moments that you shared together. If you wish you can frame it as well. – by Smita Jalla
10- Greetings and daily updates
Good wishes and morning pleasantries should be exchanged first thing in the morning so that the child feels confident throughout the day. Similarly, after the parents return from office, they should enquire in the evening, as to how did the child do during the day's proceedings. This will make the child feel more secure and confident. – by Smita Jalla
11- A walk with your child
"Health is wealth", a walk through the nature with the child in the morning should be included in day to day life. – by Smita Jalla
12- Dinner with family
Parents should ensure that dinner sessions are being held in the presence of all family members. During this the topic of discussion should be "IDEAS" and not "PERSON or EVENTS". Also, each member of the family can be asked to share 5 good things that happened with them during the day. This will help the child to develop positivity in their outlook and have an optimistic point of view. – by Smita Jalla
13- A special Creativity day
Choose one day in a week and dedicate it to creativity. Show your art in any field. Draw, paint, craft, arrange, dressing, do make up, decorate room.
– by Tapasswini Gajjar
14- Communicate with Child
On touch screen, a swipe makes everything come alive, it proves to be magical for children and hence they get hooked easily. Older children find virtual world more comfortable than the real world as they can escape from criticism and competition. Need of the hour is to have explicit and expressive communication (eye to eye contact, a hug more often) so that they feel more emotionally secure and confident. Having meals together again is an excuse to talk and reflect on the day. – by Monika Rakundla
15- Board when they are Bored!
Rather than giving them phone or tablet to play with, sit and play board games with them like Scrabble, Pictionary, Monopoly and many more. – by Smita Jalla
16- Brain storming games with child
Some fun things that can parents can do with their children are Science DIY Kits, solve LogiQids, learn maths from Mindspark and so on. These are enjoyable for children and adults alike and can deepen their bonding. These activities are not academic but educative. Also, try school cinemas for exposing your child to value based movies – by Manan Choksi
Along with the above tips, devise your own ways of bolstering your family ties and make it a way of life !