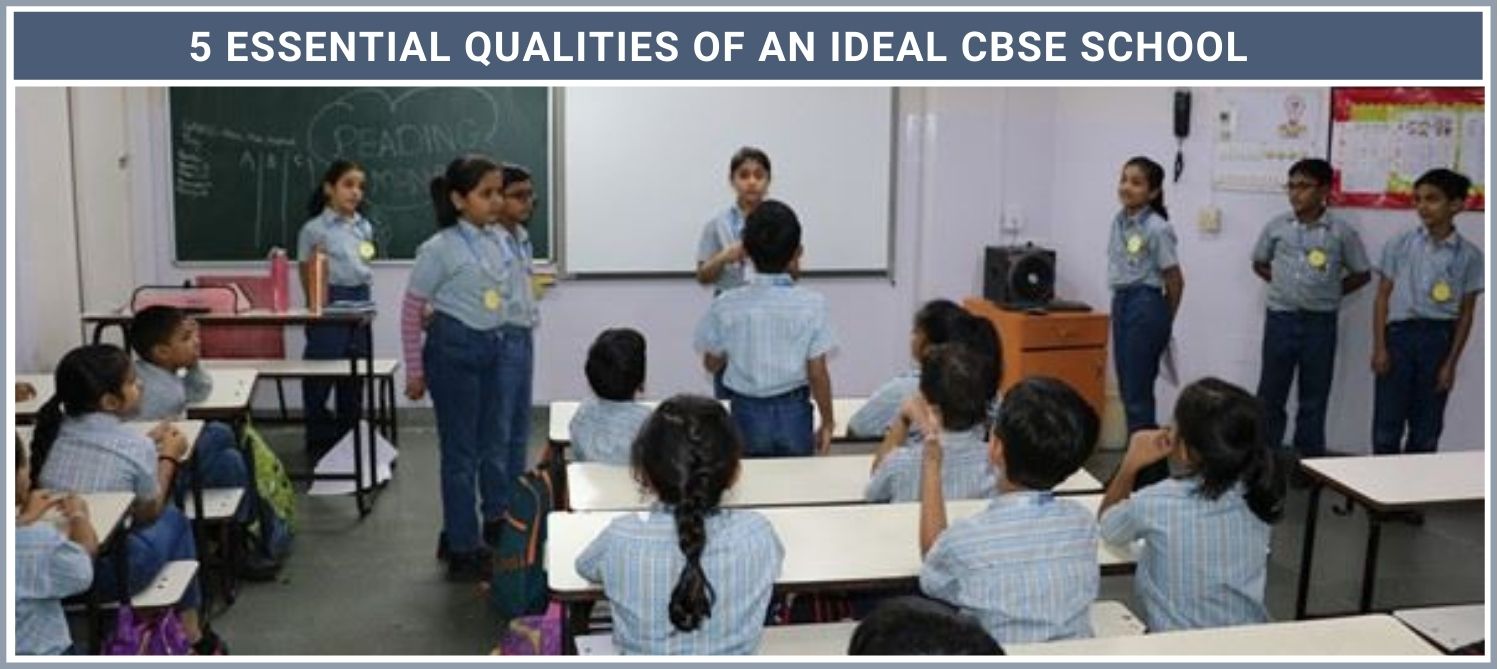 Schools are the first most important step in a child's formative years, forming a solid and sound foundation. Thus, understand the priorities about the kind of education you want to provide your child and find the right school that aligns with your vision. A good school believes in guiding and educating their students to develop comprehensively, for which an all-round education is a prerequisite. In India, the education system is governed and supervised by multiple education boards like the CBSE, ICSE, State Boards. Since the past few years, the IGCSE and IB boards have also entered the field of education in India.
The CBSE board is a long-standing board with a comprehensive and holistic approach towards education among all the education boards. The board focuses on academics and firmly believes in extra-curricular activities as an intrinsic and imperative part of students' education and formation as confident and intelligent individuals.
Since this is the time in Ahmedabad for high school admission, below are mentioned the 5 defining qualities of an ideal CBSE school and why you should choose a CBSE affiliated school for your child.
1. Well-defined Curriculum: The CBSE board being a pan India board with its presence in all states and union territories with numerous schools subscribing to the board, their curriculum is well defined. The curriculum has been prepared to consider our country's varying levels and cultures and is easier to comprehend as well as to adapt by the students. The curriculum focuses on all-round development inclusive of academics, sports, activities, social and environmental awareness. The annual division of semesters supported by the unit tests system and examination assures quality education to the students. Precise goals and objectives upheld by a well-designed structure are vital for an ideal CBSE school.
2. Excellent Infrastructure: The best facilities in a well-designed infrastructure are imperative for faculty and students' conducive as well as productive environment. A CBSE school makes sure the best possible facilities are provided and maintained, including the remuneration of the faculties, along with their regular training to stay on par with the changes in keeping with global standards. The students are looked after equally, focusing on their well-being, behaviour, involvement in various activities, and academic performance.
3. Sports and Activities: The holistic approach of the CBSE board makes sure the best schools facilitate the inclusion of multiple sports and activities that is mandatory for all students. The firm belief behind this approach is the all-round development of a child's mind leading to a sound foundation. While sports teach the importance of physical fitness backed by healthy eating and lifestyle, it also helps develop teamwork with interactive social capabilities while honing reflexes. The other activities bring the holistic development of creative faculties through art, dance, theatre, and debates. Activities like social service and environmental awareness through excursion trips and interactions with various organisations ignite and develop their compassion, instilling a sense of responsibility and helpfulness.
4. Wellness and self-awareness: The best CBSE schools have regular classes educating students about personal hygiene, health and nutrition, and holistic practise like yoga, martial arts, and meditation for self-awareness. These practices majorly help teach them how to practice staying calm and focused even during stressful times. This trait particularly has become very important now, considering the immense stress the children go through for their exams and their academic performances, as the world becomes more competitive and exacting in its expectations.
5. Trained & Qualified Faculty: The CBSE board keeps a steady watch and is actively involved in developing their schools' faculty. The best CBSE schools ensure their teachers are well qualified and understand the need to connect with their students to provide quality education. The schools offer regular workshops and training for their teachers to state up to date with the latest teaching methods globally. As per the board, every CBSE school must have an in-house guidance counsellor who is available for resolving any emotional, psychological and mental issues of the students. Schools are secondary homes for the students, and the best CBSE schools maintain a conducive and friendly environment encouraging the learning and growth of their students and teachers.
Choosing the Best CBSE School in Ahmedabad would be a prudent decision if you want the holistic development of your child. So, what keeps you waiting, admit your child by filling out the CBSE school admission form today.