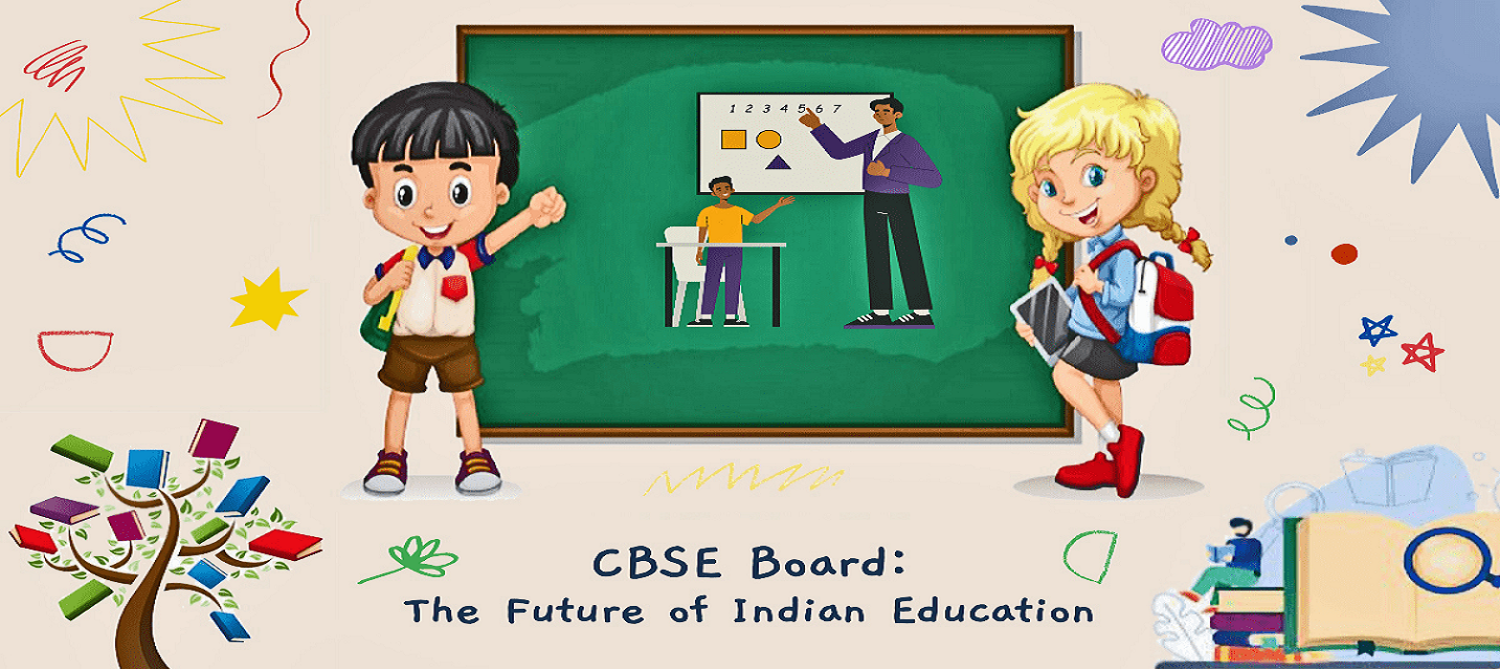 Education is the building block that decides your future. The knowledge you consume early on helps you face challenges and tap on opportunities that come your way in the following days.
Thus, parents need to be mindful about the school they choose for their children. Even though multiple education boards are active, it will prove beneficial to turn to the CBSE approach to learning.
There are multiple reasons to back our opinion, which we will be discussing today. But, meanwhile, if you are shortlisting a good CBSE school, we are proud to announce that we are one of the top CBSE Schools in Gujarat.
Relying on the CBSE Approach to revolutionize education in India:
• Vast & Upgraded Syllabus:
If you wish to focus on the holistic development of children, then it helps to expose them to a vast basket of knowledge.
Furthermore, CBSE Syllabus is revised periodically to keep up with the changing trends and upgrades. The changes prevent children from falling back in the race to learn new things that evolve in real life.
• Balanced Education:
Education is incomplete when the grading is based purely on academics. Instead, children need encouragement to explore different areas of growth.
In the case of the CBSE board, grades are a result of academic and extra-curricular performance. This factor reduces the pressure on students, who then open up to the idea of multi-fold learning.
• Focus on Quality:
Quality is essentially an inseparable part of each of our lives. This focus holds significance in the field of education as well.
CBSE education focuses on creating a quality learning environment that allows children to excel and thrive. The idea is to adopt an easy-going and child-centric approach towards learning. As one of the leading Schools in Ahmedabad, we make sure to do justice in this area.
• Countrywide Consistency:
Generally, children's education suffers because they have to shift base. This attribute is true for transfers to a new city or state due to jobs. They find it difficult to adjust to the changed syllabus and the teaching
format.
In the case of CBSE education, this woe is eliminated. We say so because CBSE education remains consistent even if you travel to a new city or state.
• Future-Oriented:
The purpose of education is not just to help students sail through their school years but prepare them to add value to their future.
With this in mind, CBSE education is designed in such a manner that it can guide children wanting to pursue higher education. In addition, it also helps children planning to appear for competitive examinations like JEE or NEET.
• All-round betterment:
CBSE education aims to aid children's physical and mental growth. Therefore, emphasis is placed on sports, which contributes to the child's physical fitness and activeness.
This balance refreshes children's minds and brings them out of the chaos. It also helps them to think clearly. So naturally, most parents wish this for their children, making the CBSE approach a go-to wing of education.
CBSE Board – The Future of Indian Education:
As of January 2022, there are 26284 CBSE schools in India. Most parents are opening up to admitting their children to CBSE schools.
Considering the many advantages offered by the CBSE board, parents will seldom have differing opinions with better education options for their child. Moreover, if you would like to see your child in a happier space, not having to mug up information from books, then the CBSE board is the way to go. After all, theoretical learning alone is not education, practical infusions are equally important.